Sydney Sports Events Mini Bus Hire
Our Sydney sports transport options are sure to please everyone.
Whether it's a riveting football match, an important rugby game or just a day at the race track, we take you anywhere you want to be. Our Sydney Sports Events Mini Bus Hire service helps you get to your favorite sporting destination and back safely, on time.
Arrive At The Venue Relaxed…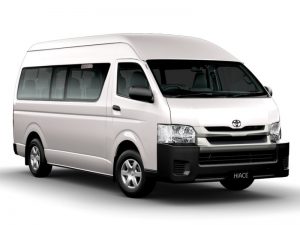 We know how people like to enjoy themselves at a stadium. Thus, while you and your guests prepare to enjoy the game, leave the worry about driving and parking to us.
Our fleet of well-equipped and maintained mini buses and coaches are able to serve all and sundry. We have worked with different clients across Sydney and understand that not everyone have the same requirement. Thus, no matter what the size of your group, our adroit team has the desired experience of catering to your requirements.
You will also arrive at your game on time so you won't need to worry about missing any important parts. We ensure our drivers take the best route so you don't miss out. We want you to have a great experience and we will ensure you do.
Contact us now to organise your sports transport and make your day at the sporting event a truly memorable one.
Booking the transport to your sports match with Hire a Minibus Sydney will ensure you arrive at the game on time. Not only that, you won't need to worry about parking or traffic after the game. We have that sorted. You can just sit back, relax and get into the spirit as you're on your way.
You can arrive as a group. When you come by car you could be split. When you book your minibus with us you'll all arrive at the same time and be able to get into the sporting spirit together.
396 total views, 2 views today